Event Calendar
Come see us this season and look whose been here over the past seasons.
May
27
Sat
2023
Petty Thieves Concert
May 27 @ 8:00 pm – 10:00 pm
JD Balloni's band the Petty Thieves is back at the Morgan Opera House for the first time in five years! Hard to believe. For those of you who don't know the band well, their focus is the music of Tom Petty as well as that of the artists he has performed with and those who influenced him.
The band is a product of the Auburn Public Theater's open mic nights and the many musicians who appear there regularly. Sam Pruyn, a transplant from Long Island, started appearing at the APT in September 2016, where he met Loren Miller (among others) who had a Sunday Morning Jam every week. Sam and Loren started doing a duo set together and subsequently heard JD Balloni performing Tom Petty material at the open mic night. The three started doing Tom Petty and related artists' songs at the open mic nights to enthusiastic response. Eliott "Oz" Vanderveer, who was playing bass with Loren Miller in their classic rock band Rockinspiel and finally, Rich Howard, a drummer from Auburn, were asked to join.
Petty Thieves will play a set of influences and Tom Petty and the Heartbreakers album tracks and obscurities, followed by a set of hit songs. All are welcome. There is no cover charge, however contributions (to the band and the Opera House) are encouraged.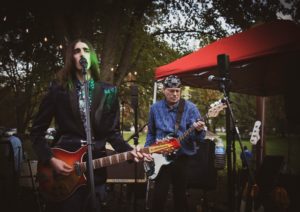 See you there, and welcome back!
Jun
28
Wed
2023
Brig Juice Brass at the Wells College Field House
Jun 28 @ 7:00 pm – 9:00 pm
Brig Juice Brass is a 25-30 piece all-brass, high-energy music ensemble.
Larry Luttinger, Chairman of the NE Jazz & Wine Festival, described them as, "the most unique big band imaginable".
Formed in 2015, Brig Juice Brass plays a wide variety of music ranging from contemporary big band selections (Buddy Rich, Stan Kenton, Maynard Ferguson, Chic Corea) to all your favorite patriotic songs. During the winter they perform holiday brass music at area malls & museums.
Brig Juice Brass has played performances all over NY State & PA at music festivals, park concerts, drum corps shows & special events.
Music Director Rhys Henson, tells us that the ensemble is made up of brass players aged 17 to 80, ranging from hobbyists, to music educators, to semi-professional & professional musicians.
Brig Juice Brass is always open to brass players who would like to join.
You can contact them at: BrigJuice@gmail.com or visit their website at: BrigJuice.com You can also follow Brig Juice on Facebook to find out where they are performing.
Come out and enjoy the fun, exciting, and unique musical experience that is, Brig Juice Brass.