Event Calendar
Come see us this season and look whose been here over the past seasons.
Sep
19
Sun
2021
Aurora Book Lovers' Ball Book Talk
Sep 19 @ 2:00 pm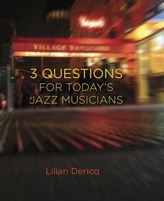 The Aurora Book Lovers' Ball will offer its annual complimentary book talk at the Morgan Opera House on Sunday, September 19, 2021 at 2pm.
Jim and Lydie Haenlin, long-time residents of our village, will present the book last published by their company, The Cricket Publisher of Aurora, entitled 3 Questions for Today's Jazz Musicians,  prepared by Lilian Dricq.
Jim is a retired journalist and advertising writer. He is now focusing on translating French poetry, and running his small publishing company.
Lydie was a professor of French at Wells College for 34 years. Since her retirement she writes historical fiction and helps manage the Publishing company.
Both are delighted to share their adventure and discuss their most recent publication. Lovers of Jazz should not miss it.
Please join us for this talk.  Refreshments will follow.