Come see us this season and look whose been here over the past seasons.
Sep
19
Sun
2021
Aurora Book Lovers' Ball Book Talk
Sep 19 @ 2:00 pm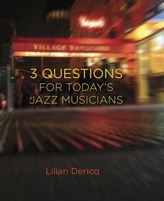 The Aurora Book Lovers' Ball will offer its annual complimentary book talk at the Morgan Opera House on Sunday, September 19, 2021 at 2pm.
Jim and Lydie Haenlin, long-time residents of our village, will present the book last published by their company, The Cricket Publisher of Aurora, entitled 3 Questions for Today's Jazz Musicians,  prepared by Lilian Dricq.
Jim is a retired journalist and advertising writer. He is now focusing on translating French poetry, and running his small publishing company.
Lydie was a professor of French at Wells College for 34 years. Since her retirement she writes historical fiction and helps manage the Publishing company.
Both are delighted to share their adventure and discuss their most recent publication. Lovers of Jazz should not miss it.
Please join us for this talk.  Refreshments will follow.
Dec
17
Sat
2022
The Shepherd's Play
Dec 17 @ 7:00 pm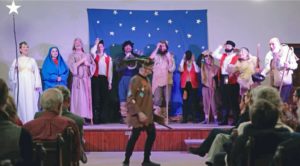 The Poplar Ridge Players' annual production of the Shepherds' Play (our 44th year!) will be based in Aurora—at the Morgan Opera House– showtime is 7PM on Saturday, December 17. Admission is free.
The Shepherds' Play is a Medieval play preserved by an isolated community living on an island in the Danube River and not transcribed until the late 19th Century. Parts were handed down through families—something like that has happened with our group, consisting of your friends and neighbors. Like the wonderful Middle English Second Shepherds' Play, it blends slapstick with reverence.
The Poplar Ridge Players are grateful to the Morgan Opera House and Aurora Free Library for making the great space available.
For more information call/text Chris MacCormick at 607-351-6864